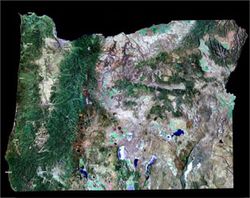 Five Oregon teenagers were arrested early Friday morning after allegedly luring a gay man to a public park and then beating and robbing him.
According to police, a 24-year old man drove to Vance Park in Gresham, Oregon, thinking he was meeting another man, but instead he found five masked and armed teenagers who beat and robbed him.
The teens, four boys aged 16 to 19 and a girl, 14, are being charged with robbery, assault and intimidation, and the victim's recovering from minor injuries.
Describing the attack, the victim told Portland's KGW, "When I saw the gun I thought I was going to be dead and that'' why I did everything that I could to give them what they wanted."
"I hope they learn their lesson," he said. "I feel bad for their parents but they need to learn from their mistakes and take the punishment that they get."
The attacks comes just days after activists in Oregon announced a new push to legalize same-sex marriage there.