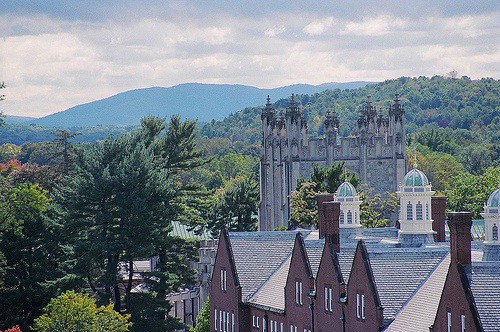 In addition to the more than $40,000 Vassar's LGBT-friendly community has raised for the Trevor Project after the hideously hateful Westboro Baptist Church's announced it would picket the "Ivy League whorehouse," neither of which Vassar is, the school's campus has helped raise another $30,000 for the project, an organization that works to stop suicide and contributing factors scuh as anti-gay bullying and rejection.
Combined, students at and alumni from Vassar, which by complete coincidence happens to be where Andy, theater critic Naveen Kumar and I all attended, have helped raised $76,957 for The Trevor Project, according to the Poughkeepsie Journal.
So, thanks Westboro! Your hate is quite an inspiration for love.