The push for marriage equality is on in Minnesota, with bipartisan support, MPR reports: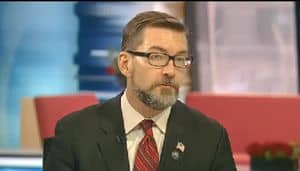 Sen. Scott Dibble and Rep. Karen Clark outlined their proposal during a State Capitol news conference, surrounded by supportive clergy members and families. The effort follows last November's defeat of a proposed constitutional amendment to ban same-sex marriage. Dibble said the legislation affirms the things that people share throughout the state.
"This is a day to be very very proud to be a Minnesotan," Dibble said. "Because Minnesotans have rallied around this unifying, this clarifying discussion about the power of love in our lives."
Dibble said he doesn't know if there are enough votes now to pass the bill, but he believes they're close. He said he expects supporters to engage with their legislators on the issue in the coming weeks.
Last week we reported that Republican state senator Branden Petersen said he'd co-sponsor the bill, ahd he has.
Said Petersen in a statement:
"As a strong proponent of limited government, conservative principles and individual liberty, I am proud to add my name as a co-author of legislation to secure the freedom to marry for same-sex couple in Minnesota."
Opponents of the bill are holding an afternoon news conference.
NOM has pledged $500,000 against lawmakers like Petersen who vote for the bill. Petersen has said he's not afraid:
"Regardless of the amount, whether it's $500,000 or $50 million, my vote is not going to bought either way. I'm going to do what's right," Petersen said. "If they want to throw away $500,000 then that's their decision."