State Rep. Lon Burnam (D-Fort Worth) filed HB 1300 this morning, the Dallas Voice reports: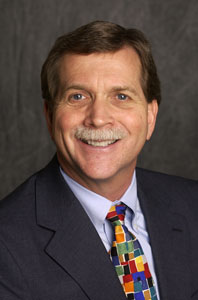 The bill filed this morning would remove provisions in the Texas Family Code from 2003 that deny same-sex couples the ability to marry in the state. It would also allow Texas to recognize same-sex marriages from other states.
"Marriage has been the greatest and most rewarding experience of my life," Burnam said in a statement. "Continuing to deny all Texans the freedom to marry robs them of that experience and is detrimental to their families. Texans want a state where anyone can work hard and provide for their families. Our Texas values mandate defending the right of all Texans to have their rights and responsibilities as couples recognized by the state."
The paper notes that it is the fifthe releationship recognition bill filed in two weeks in the Texas legislature:
Reps. Garnet, D-Houston, and Rafael Anchia, D-Dallas, filed joint resolutions to repeal the state's anti-gay marriage amendment last week, as did state Sen. Jose Rodriguez, D-El Paso, marking the first time the repeal legislation had a Senate companion bill. And earlier this week, state Sen. Chuy Hinojosa, D-McAllen, filed legislation to create civil unions for gay couples if repeal of the amendment were to pass the Legislature and be approved by voters in November.