Morrissey gets a question about politics from Rookie magazine: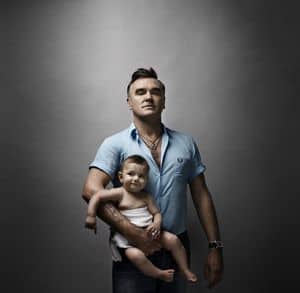 What political causes mattered most to you back then, and are they still important to you now?
War, I thought, was the most negative aspect of male heterosexuality. If more men were homosexual, there would be no wars, because homosexual men would never kill other men, whereas heterosexual men love killing other men. They even get medals for it. Women don't go to war to kill other women. Wars and armies and nuclear weapons are essentially heterosexual hobbies.
The most political gesture you can make is to refuse to eat animals. It was so when I was a teenager, and is still the case now.
Morrissey was mocked on Tuesday night by Jimmy Kimmel after canceling an appearance because Kimmel had booked the cast of Duck Dynasty as well. Duck Dynasty is an A&E show about a Louisiana family that hunts ducks. Morrissey called them "people who, in effect, amount to animal serial killers."
The WaPo reports:
Tuesday night, Kimmel was sincerely unapologetic for the snafu, telling his audience a young band from Denver called Churchill had very nicely stepped in for Morrissey, whose stance Kimmel said he "respects" – and about as convincingly as Seth MacFarlane saying he respects TV critics.
  "There's a very good reason why I didn't dump 'Duck Dynasty'," Kimmel explained. "It's because they have guns and Morrissey doesn't."
 And if Morrissey is really serious, he shouldn't be making TV appearances of any kind, Kimmel continued. For instance, when he appeared on David Letterman's show recently, "there had to be an Outback Steak House ad in the mix."
 Morrissey, Kimmel concluded, "keeps finding ways to depress us."