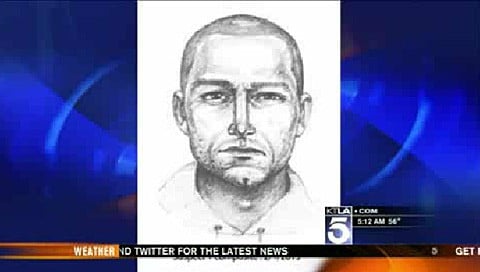 UCLA campus police are still searching for two suspects who threatened a male student with a knife and made anti-gay slurs on January 18, and have released the above sketch of one of the suspects.
One of the suspects is described as a white male about 26 or 27 years old, 5-feet-9 and 160 to 170 pounds. He has brown eyes and a shaved head and was wearing jeans and a gray hooded sweatshirt.
The second suspect is described as Latino, also about 26 or 27 years old. He is about 6-feet-4 and 300 pounds. He has long, black hair that was slicked back and was wearing baggy clothing.
Anyone with information regarding the case is asked to call the UCLA Police Department at (310) 825-1491.
Watch KTLA's report, AFTER THE JUMP…