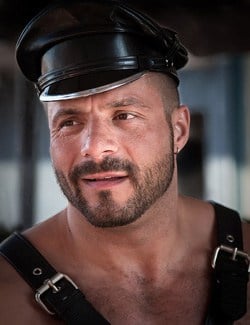 Arpad Mikos (aka Peter Kozma), a NYC-based gay adult film actor who appeared in more than 58 films, took his own life sometime on Sunday. Howard Bragman spoke with writer Randal Lynch and broke the news on his web show Gwissues.
Watch Bragman's interview with Lynch, AFTER THE JUMP…
Miklos, who was discovered in Hungary by Kristen Bjorn while working as a chemist, did charity work and also appeared in a 2012 music video for "Hood" by the artist Perfume Genius.
He was 45. Our thoughts go out to his friends and family.
(photo via flickr user nicecatch)