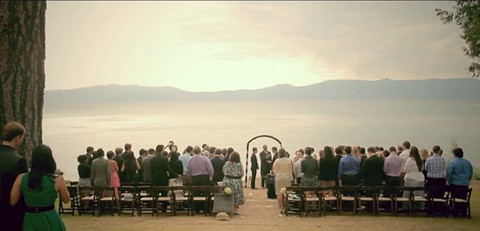 BY SAM GREISMAN
Seeing as it's Valentine's Day we thought we'd share 14 of our favorite gay wedding videos for you and your significant other to enjoy.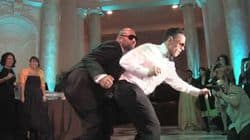 Or if, like me, you are alone and this holiday isn't your favorite, these will surely give you some hope for the future!
They are what we think are the best gay wedding videos ever made, in fact. If you disagree, then send us your own love-filled, joyous, creative, and romantic wedding clip and we will try and get it out there for everyone to see!
Check them all out, AFTER THE JUMP…
1) Clinton & Callum
This Australian duo got married in Watson's Bay down under after having a civil ceremony in the UK. They prefer to thnk of their special day as not a wedding between two men or a civil ceremony, but simply just a wedding. 

2) Andrew & Rob
These two aren't officially married yet, but their 'Save the Date' video is super fun and cute. Plus it features their dogs! 

3) Tony & Kevin 
This couple read from Harry Potter before they exchanged vows in Lake Tahoe. How adorable and literary!

4) Aaron & Danny
After Danny wooed his soon to be fiance with an adorable proposal video, these two rode down the aisle on a unicorn. If that doesn't say gay wedding, I don't know what does. 

5) Dave & Eli
This entry is in the "Best Animated Wedding Video" category. Check out the absolutely stunning 6-minute trek through Dave and Eli's ancestry. 

6) JoAnna & Jenny
JoAnna and Jenny's beautiful wedding video features interviews with them and their families and highlights the difficulties facing lesbian and gay couples. With testimonials from their parents, it's a must watch!
7) Jason & Paul
Husband and husband exchange vows and then get down to a flash mob in this energetic clip. 

8) Aaron & Corvette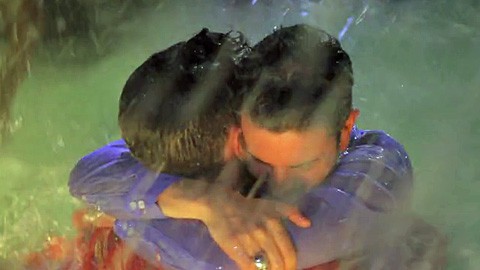 'Somebody to Love' must be a gay wedding staple because this is the second video in a row that contains man and man walking down the aisle to the Queen song. Before things turn into drag heaven, that is. 

9) Kenton & Johnny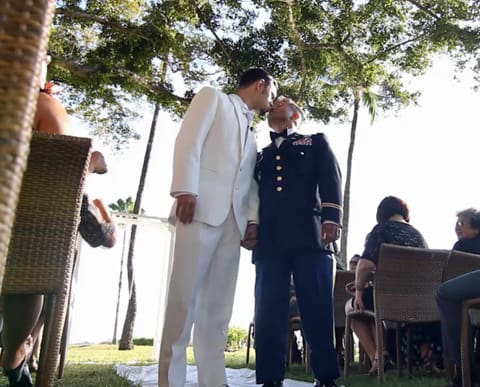 An adorable Navy man marrying his man in a wonderful Hawaiian ceremony! We salute them.
10) Ruben & Joaquin
This D.C. couple share a Capitol kiss before getting down to business and dancing up a storm at their wedding.

11) Amir & Chandler
Chandler and Amir's wedding is a beautiful example of what I am sure are many LGBT weddings that take place in Provincetown. 

12) Robert & Nathaniel
These two, who got married in Kentucky, could be an inspiration to any gay fraternity brothers who are feeling less than accepted. 

13) Paul & David
This simple video of an Army man marrying the love of his life shows us what we are all fighting for.

14) Two Italian Couples
It's been a year since this pro-marriage equality video was released in Italy, but it is still as adorable as ever! And makes us want to vacation in Italy even more.