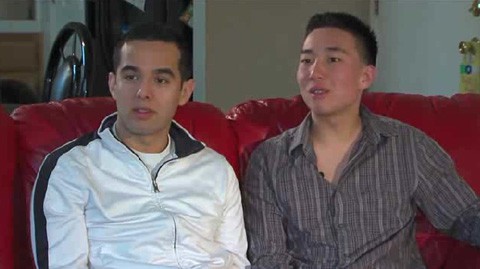 Daniel Chesmore, 21, and Jose Juzman, 24, were asked to leave the Westfield Galleria in Roseville, California Saturday for kissing, FOX40 reports: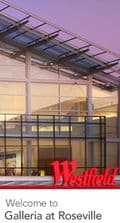 Sitting on the couch at 21-year-old Chesmore's parents' home in Roseville, he and his boyfriend Jose Guzman, 24, share a few kisses while holding hands. "This is exactly what we did at the mall on Saturday," Guzman said.
When a security guard confronted the couple about it at the Westfield Galleria in Roseville, they began recording. "If you continue to kiss, you will be asked to leave the mall. Period," the voice on the recording said. "I counted you guys kissing 25 times. I told you before, we contact any couple […] about this."
In an undercover investigation, FOX40 spotted dozens of straight couples sitting inside of the Galleria, holding hands and smooching, right out in the open. And as the hours passed, not one couple FOX40 witnessed was asked to leave the mall.
Watch, AFTER THE JUMP…