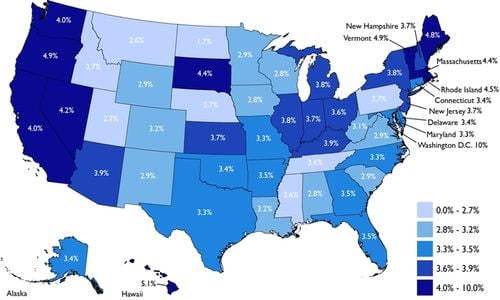 The story below about the Anoka-Hennepin School District showed how lawsuits can pave for the way for positive change, and that includes, potentially, the marriage equality suits the Supreme Court will soon hear, debate and weigh in on, and when they do, they'll consider a number of demographic breakdowns and analyses.
Finally! The slowly growing statistics on LGBT Americans are being put to good use. From the Washington Post:
About one in five gay and lesbian couples is raising children under age 18. One in 10 men with a male partner or spouse is a military veteran. As many as 6 million Americans, roughly 2 percent of the population, have a parent who is lesbian, gay, bisexual or transgender (LGBT).

These nuggets of demographic insight into same-sex couples were contained in an amicus brief filed in connection with cases before the Supreme Court on the constitutionality of California's gay marriage ban and the Defense of Marriage Act.

A decade ago, such precise statistics were impossible to come by. Even now, many of the numbers commonly used to shape government policies are, for gays and lesbians, nonexistent.

But as gays become more visible in politics, demographic research into lesbians and gays is emerging from the shadows. Some gay advocates say it's time for surveys to ask people their sexual orientation point-blank.
This comes as the NFL finds itself scrutinized for asking recruits about their personal lives, a development that moves that age-old debate about private lives and the power/importance of coming out onto a whole new playing field.
(Above, Gallup's breakdown of LGBT populations across the United States.)