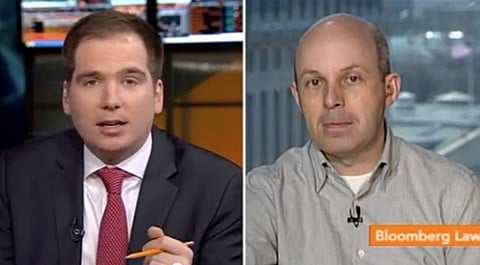 SCOTUSblog founder Tom Goldstein, partner at Goldstein & Russell, PC, offers an engaging preview of next week's marriage arguments before the Supreme Court with Bloomberg Law's Lee Pacchia, explaining which justices are the ones to watch:
Goldstein says he's particularly interested in watching Justice Kagan and Chief Justice Roberts during arguments as they both could play pivotal roles in deciding these cases.
Goldstein is also asked how he thinks the justices might come down.
Watch, AFTER THE JUMP….