Irish gay rights activist Christopher Robson dies.

Priests accusing deposed Scottish Cardinal Keith O'Brien deny being part of "gay cabal".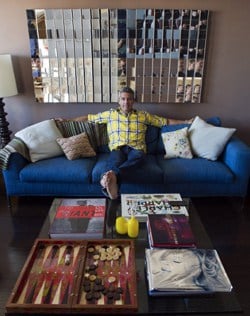 Inside Andy Cohen's West Village apartment.

Anderson Cooper meets Grumpy Cat.

Berlin Bruisers are Germany's first openly gay rugby team: "The Bruisers have already attracted plenty of support from Berlin's gay community with 500 members and 35 active players training three times a week. The Bruisers can also claim a world record, having completed 237 passes in three minutes, and the first run of their nude calendar sold out – all in their first year as a registered club."

U.S. and South Korea sign plan to counter attacks from North Korea.

NSW Police force gets an earful about treatment of revelers at Sydney Mardi Gras: "Rest assured, this is not falling on deaf ears. We can't be sitting here next year having the same discussion."

Who won The Hookies?

David Beckham flashes a torso tattoo at some Chinese students.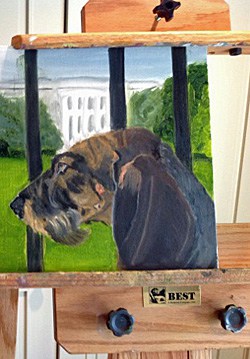 More of President George W. Bush's paintings.

Gay couple wins $100,000 Maine wedding contest: "Real Maine Weddings says Jenna Eagleton and Caroline Curry were chosen Sunday from three finalist couples at the Maine Wedding Association Bridal Show in Freeport."

Paul M. Smith, lawyer in Lawrence v. Texas, gives a talk at West Virginia University College of Law.

Beat generation poet and friend of Andy Warhol Taylor Mead battles millionaire landlord: "They're trying to get me through the noise, but I'm getting used to it. I pretend it's the ocean. It's a tsunami."

Charles M. Blow on the GOP's Bachmann problem: "The Republican Party is experiencing an existential crisis, born of its own misguided incongruity with modern American culture and its insistence on choosing intransigence in a dynamic age of fundamental change. Instead of turning away from obsolescence, it is charging headlong into it, becoming more strident and pushing away more voters whom it could otherwise win."

George Clooney and Matt Damon suit up for wartime drama.

How many Americans believe drones should be used to launch airstrikes against suspected terrorists in other countries?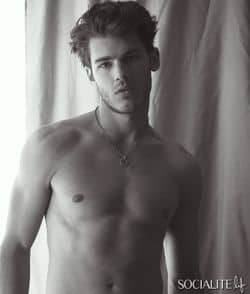 Male model fix: Kevin Freed.

Madonna releases a trailer for a secret project with Steven Klein.

Youth parties sign marriage equality pledge in New Zealand: "This morning, youth representatives from National, Labour, the Greens, NZ First, ACT and Mana united outside Parliament in a show of support for the legislation."

Gawker's Rich Juzwiak goes to the Black Party.

For those of you in Utah, there is a counter-protest of the Osmond family's hatefest tomorrow: "The
plan: Show up at 6:30 so we can organize along the boundary of the hate
event, plan on standing in a chain of silence (practice your stares
peeps), and if you decide to bring a sign try and keep it with the theme
of love and inclusion. We will not rise to hate, we stand in solidarity
with Love."

DuPont endorses marriage equality in Delaware: "DuPont is passionate about equality, and I am proud of our company and our employees' unwavering commitment to our core value of respect for people. Support for marriage equality is an affirmation of these fundamental beliefs and an opportunity for our actions to speak louder than our words."