In a new policy statement published today, The American Academy of Pediatrics (AAP) announces its support for same-sex marriage as well as full adoption and foster care rights for all parents regardless of sexual orientation "as the best way to guarantee benefits and security for their children."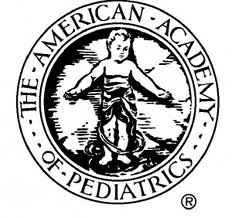 "Children thrive in families that are stable and that provide permanent security, and the way we do that is through marriage," said Benjamin Siegel, MD, FAAP, chair of the AAP Committee on Psychosocial Aspects of Child and Family Health, and a co-author of the policy statement. "The AAP believes there should be equal opportunity for every couple to access the economic stability and federal supports provided to married couples to raise children."
In a previous policy statement published in 2002 and reaffirmed in 2010, the AAP supported second-parent adoption by partners of the same sex as a way to protect children's right to maintain relationships with both parents, eligibility for health benefits and financial security. The 2013 policy statement and accompanying technical report adds recommendations in support of civil marriage for same-gender couples; adoption by single parents, co-parents or second parents regardless of sexual orientation; and foster care placement regardless of sexual orientation.
Read the policy statement HERE and the technical report HERE.