Two Oregon men were attacked by a wrench-wielding man hurling anti-gay epithets as they walked their pink poodle. Police are looking into whether or not the incident can be considered a hate crime.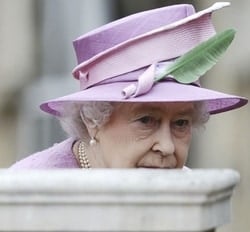 Queen Elizabeth has been hospitalized with gastroenteritis, an intestinal inflammation typically caused by a virus. Apparently these commoner viruses do not know the 86-year old is royalty!

Gay and lesbian couples, and the wedding industry, are gearing up for spring and summer ceremonies in Maine.

Former Denver Mayor Wellington Webb sees marriage equality on the horizon. Civil unions, he says, are just the first step.

Lincoln Chafee, the independent governor of Rhode Island, where same-sex marriage recently passed the state House, makes an economic argument for passage: "Without marriage equality in Rhode Island…very desirable employer(s) will consider the difficulties and costs of hiring in Rhode Island against conditions in other Northeastern states. And the company may simply feel it's wrong to deny its gay and lesbian employees a fundamental freedom: the right to marry the person they love in the state they call home."

Could docs have a path toward a potential "HIV cure" for newborns? "A baby born with the AIDS virus appears to have been cured, scientists announced Sunday, describing the case of a child from Mississippi who's now 2½ and has been off medication for about a year with no signs of infection… A doctor gave this baby faster and stronger treatment than is usual, starting a three-drug infusion within 30 hours of birth… That fast action apparently knocked out HIV in the baby's blood before it could form hideouts in the body."

Sequestration and HIV.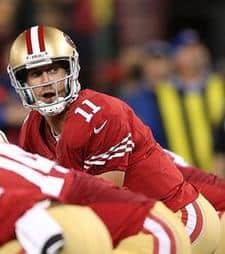 While litigation can create positive change in some cases, it likely won't work when it comes to breaking down homophobia in the NFL, says NBC Sports' Mike Florio.

"Palestinians Only" buses coming soon to Israel.

Gay Orthodox Jewish group preps for their first seder in Jerusalem.

Obama's second term will continue to see the judiciary undergo long overdue demographic shifts: "Reelected with strong support from women, ethnic minorities and gays,
Obama is moving quickly to change the face of the federal judiciary by
the end of his second term, setting the stage for another series of
drawn-out confrontations with Republicans in Congress."

James Franco admits he teases people about his sexuality, and that questions about it are now a big part of his public persona. "One of the things that's very much part of my public image is the question of my sexuality. It's not something that bothers me in the slightest. It hasn't gone away and I get asked about it from all sides. It's partly my doing and partly not my doing," he tells Attitude.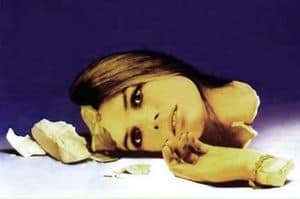 From a New York Times op-ed called "The Perils of Perfection:" "Barriers and constraints — anything that imposes artificial limits on the human condition — are being destroyed with particular gusto. Superhuman, another mysterious start-up that could enliven any comedy show, promises to offer, as its co-founder recently put it, an unspecified service that 'helps people be superhuman.' Well, at least they had the decency not to call it The Übermensch."

Right wing magazine the National Review blasts CPAC for banning the gay group GOProud and not inviting Chris Christie: "…As friends of CPAC and fellow conservative advocates, we nevertheless regret that CPAC has excluded the gay conservative group GOProud and declined to invite New Jersey governor Chris Christie."

Daft Punk teases a new album.

The best type of reporters are the ravishing kind…

Jack the Giant Slayer topped the weak weekend box office with a meager $28 million.