Oz the Great and Powerful obviously has some friends: it topped the box office for the second weekend in a row and with $142 million in domestic sales, it is now the highest grossing movie of the year so far.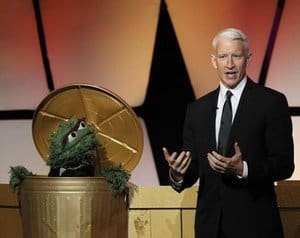 Garbage survey in England asks about sexual orientation.

Teenagers Trent Mays & Ma'Lik Richmond have been found guilty of raping a 16-year old girl during a drunken party in Steubenville, Ohio. They may be incarcerated in juvenile facilities until they're 21.

Get a look at the off-stage antics at last night's GLAAD Media Awards, starring Anderson Cooper and Madonna.

A rehabilitated Brett Ratner, the director who stepped down from the 2012 Oscars and underwent sensitivity training after using the word "fag" during a Q&A in his movie Tower Heist, received the Ally Award at the same event last night. From his speech, "Homophobe. Bigot. Gay-basher. Ignorant frat boy. Fat, Jewish pig. I was called all of these names when I foolishly used a gay slur in a misguided attempt to be funny during an interview. Do I believe what I was called to be true? Aside from the Jewish and fat part? No, absolutely not. But I learned a valuable lesson: a word can matter, whether it's said with malice or a joke."

A young Ryan Gosling gives the Mickey Mouse club a tour of Canada.
Hoping to boost his campaign coffers, comedian-turned-Senator Al Franken's holding a raffle in which supporters can win brunch with Conan O'Brien at Conan's house.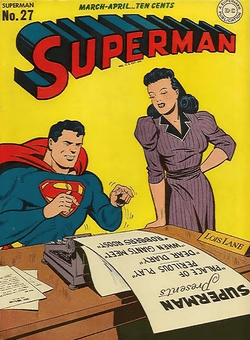 Bad news for female journalists: "For the third year in the row, the number of male bylines and works by male writers reviewed vastly outnumbered those of women almost across the
board, and a look at all data from all three years indicated that things haven't improved over time (in fact, at several publications, the percentage of women represented decreased between 2011 and 2012)."

Despite being banned from traveling into the European Union, tyrannical Zimbabwean president Robert Mugabe will cut through Italy on his way to the Vatican, where he'll attend Pope Francis' inauguration.

So much vitriol in 67 words: "In another case in the annals of conservative 'adaptation' to yesterday's liberal innovation, Ohio Republican senator Rob Portman has just announced that he now supports faux marriage. The change was motivated, he said, by his son having come out to him and his wife as a homosexual. Well, it's a good thing his son didn't announce that he was involved in bestiality. Talk about a pandering parent."

Meanwhile: "Greek soccer player Giorgos Katidis has been banned from his national team for life after giving a Nazi salute while celebrating a goal in the topflight league."

Oy. Panama-based Carnival Cruises enjoys a largely unregulated freedom and tax payer-backed Coast Guard rescues.

Ick. "Lawrence Reed, the man accused of killing [Marco McMillian], appears to be laying the
groundwork for a so-called "gay panic" defense, and he might just get
away with it, highlighting the justice system's troubled relationship
with cases in which sexual orientation is clearly a factor."

Aww. Pug pups get baths.