NOM Chairman John Eastman says he didn't mean to tell the Associated Press that Supreme Court Chief Justice John Roberts' adopted kids were "second-best".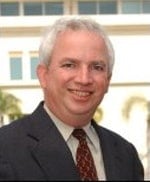 Said Eastman in the AP story:
Gay marriage opponents said they are not worried about the votes of Roberts and Thomas.
"You're looking at what is the best course societywide to get you the optimal result in the widest variety of cases. That often is not open to people in individual cases. Certainly adoption in families headed, like Chief Roberts' family is, by a heterosexual couple, is by far the second-best option," said John Eastman, chairman of the National Organization for Marriage. Eastman also teaches law at Chapman University law school in Orange, Calif.
Writes Eastman in a statement today:
"An article by the Associated Press, excised in part by The Huffington Post, grossly misrepresents my views on adoption. I believe that couples who adopt children are heroes and do a great service to society, and to the children they adopt. I strongly believe, based on thousands of years of experience and countless social science studies, that children do best when raised by a mother and a father within the bounds of marriage. I commend all those couples who selflessly give of themselves to raise a child who, through no fault of her own, has been deprived of a mother and father. There is nothing 'second best' about adoption."