A new poll shows Minnesotans aren't quite there yet on marriage equality, the Star Tribune reports, from a poll they took of 800 people in the last week of February: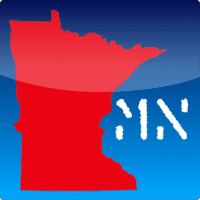 Fifty-three percent of Minnesotans say the state statute banning same-sex unions should stand. Only 38 percent say legislators should overturn the law this year, while 9 percent are undecided…
…Outstate, 73 percent respondents oppose allowing gay couples to legally wed in Minnesota, with only 27 percent favoring such unions or undecided…The Twin Cities area remains the core of support for those who want to legalize same-sex marriage, with metro area suburban residents narrowly siding with those who want to change the law.
In Hennepin and Ramsey counties, 57 percent want the Legislature to allow same-sex marriage, with 35 percent saying the law should be left as is. Metro suburbs are more closely divided, with 46 percent favoring legalization and 44 percent who want the ban to stay.
The numbers surprised House Speaker Paul Thissen:
"There have been a number of polls on the issue. The trend in general is moving toward acceptance of marriage equality," said Thissen, a Minneapolis DFLer. "There will certainly be more conversation on this. Our members are talking to their constituents, which is more important than any poll."