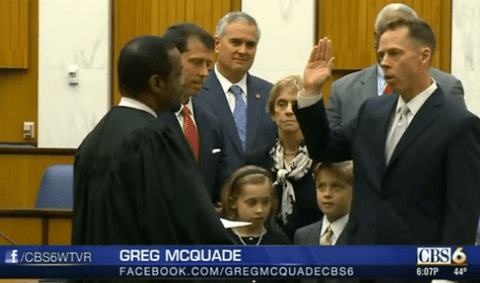 Tracy Thorne-Begland did the seemingly impossible yesterday. After overcoming Republican opposition in Virginia's House of Delegates, the former Navy pilot was sworn in as the state's first openly gay judge. His husband and their two children were on hand to celebrate Thorne-Begland's new place on the General District Court.
Speaking after the investiture, Thorne-Begland and Michael celebrated with a kiss, which is most definitely another first for Virginia: a judge kissing his same-sex partner in the Richmond City Council.
Watch video of local CBS affiliate WTVR's report AFTER THE JUMP.
Sorry it's so small. The original can be viewed here