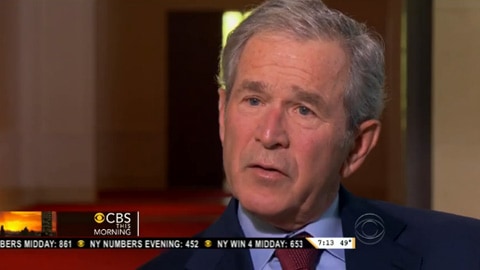 Former President George W. Bush continued his media blitz this morning with a visit to Charlie Rose, who asked him about his previous support for a constitutional amendment banning same-sex marriage.
Said Bush: "Well I'm not weighing in on these issues, as you know, because I've made the decision to get off the stage. And so I'm off the stage."
His decision to be "off the stage" does not apply to immigration or terror attacks, both of which he weighs in on in the same segment.
Watch, AFTER THE JUMP…