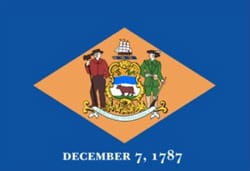 Delaware's House is set to debate and vote on marriage equality today.
The legislation, HB75, was introduced two weeks ago by Delaware State Rep. Melanie George Smith (D-Bear). It was advanced last week by the Delaware House Administration Committee in a 4-1 vote. Governor Jack Markell has promised to sign a bill if it hits his desk.
Bear believes the bill has the votes to pass: "I'm confident that we have a majority of Delaware representatives — so over 21 out of the 41 — that will do the right thing and vote to support equality in Delaware."
Stay tuned for updates on Towleroad as this develops.