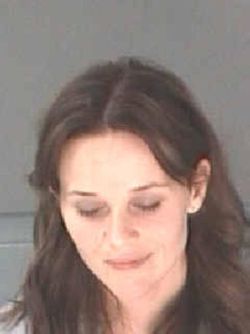 BY SAM GREISMAN
A look back at today's top stories
GAY ISSUES
Zach Wahls appeared on CNN over the weekend to discuss the possibility that Boy Scouts will end a part of their gay ban and completely burned a leader of a homophobic scouting group when he tried to claim that the Boy Scouts would be happy to admit gays if they weren't "loud and proud." In an elegant piece of testimony in front of the Senate Judiciary Committee, Former Republican Congressman Jim Kolbe advocated for LGBT immigration reform for he and his "future husband". And in Singapore a gay couple who have been together for 15 years are challenging the country's law against homosexuality. 
**
ENTERTAINMENT
I don't think anyone would have put Reese Witherspoon on a list of even the next 100 celebrities to be arrested but strangely enough she and her agent husband were both arrested in Atlanta over the weekend. She also reportedly used the cringe-worthy words "do you know my name?" Attention-seeking windbag Bret Easton Ellis was apparently banned from the GLAAD awards. I can't imagine why. Roland Emmerich, best known for directing Independence Day, has told Empire Online that he has a film about the Stonewall riots in the offing. 
Pharrell performed a version of Daft Punk's already record-breaking new song "Get Lucky" at an event in NYC over the weekend. Glee's Darren Criss was on-hand at the GLAAD awards on Saturday and performed a gay-rights themed version of "Call Me Maybe". Here is your first look at Cheyenne Jackson's new gig on the very promising Onion News Empire. Also kd lang is now a member of the Canadian Music Hall of Fame and wants us all to let our freak flags fly. 
**
WINGNUTTERY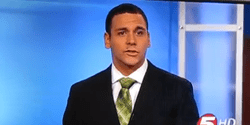 The wave of anti-gay related violence in France continues, this time in Nice where a gay man was reportedly beaten unconscious. This might be the most visual example of how the FRC distorts facts and fittingly NOM leader Jennifer Roback-Morse wears earplugs while she spouts her hate. 
**
VIDEOS OF THE DAY
This has to go down as the worst first day ever. Watch as anchor AJ Clemente distracts viewers from how ramshackle the local NBC news in North Dakota is by opening the broadcast with a "gay…f**king….sh*t" bomb. Also a gay filmmaker shows that the gays are great for the Boy Scouts.