A federal appeals court judge has issued yet another ruling against bans on same-sex marriage. This one applies to both federal bans and a ban in the state of Oregon, The Oregonian reports: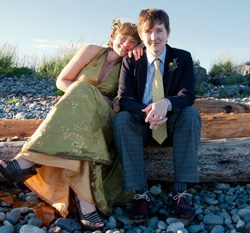 Harry Pregerson, a judge with the 9th U.S. Circuit Court of Appeals, made the declarations in deciding that the federal government had discriminated against Portland lawyer Alison "Tex" Clark based on her sexual orientation.
Clark, an assistant federal public defender, married photographer Anna Campbell last June 23 in British Columbia, where same-sex marriage is legal. On July 12, she applied for federal health care benefits for Campbell, but was denied and subsequently appealed.
"Getting the opinion was a salve for the pain of getting a letter from the government last year saying our marriage was not recognized by the federal government," Clark said Thursday.