Ireland's Constitutional Convention wants marriage equality, RTE reports: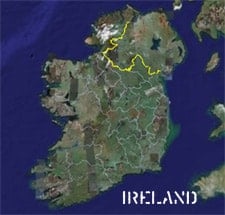 The vote was 79 in favour and 18 against, with the rest expressing no opinion.
The decision was taken by 29 members of the Oireachtas, three members of the Stormont Assembly and 65 citizens selected by a polling company to represent a cross-section of the Republic's electorate broken down by age, gender and region.
The Government has promised to decide on whether to accept the recommendation after an Oireachtas debate on the Convention's reports later this year.
The outcome represents a major boost for the campaign for equality for gay and lesbian couples and children in their households with the rest of the families in the State.