Many people construct their identities on a host of social ties, from their families, religions, genders, socioeconomic status, national heritage, wants, desires, professions and professional goals, and so on. The list is endless. But, for almost everyone, there is usually one — or two or three — of their community ties that are more important than others. For some, however, the most powerful social identity is the one that is subject to hate or discrimination from the outside world. That is, women tend to see themselves more as women voters than men see themselves as men voters, in part because historic discrimination against women forced them to organize together. The same is true for most black voters and Hispanic voters.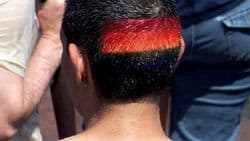 For many of us, being gay and subject to discrimination as gay persons defines our political identities. We may not always want it this way, but the challenges we face because others discriminate against us is an identity thrust upon us. Surveys of gay voters show lopsided skews toward liberalism in politics, but when asked how they would feel about this or that economic issue or this or that candidate in a future world where there is zero sexual orientation discrimination, suddenly our community becomes politically diverse.
That's the world we want. But it's not the world we have.
In the world we have, coming out as gay is an essential step toward full equality and, therefore, coming out is constitutionally protected as political speech. This is what the Supreme Court and several court federal and state courts have said for years, protecting so-called "coming out speech" from prior restraints and ex post retaliation or punishment. For example, the Court has said that gay students at public universities are free to host and publicize a panel discussion about sexuality and an attendant social event because coming out is political speech: it goes right to the core of a newsworthy issue of the day. Since then, courts have protected student and non-student coming out speech for the same reason.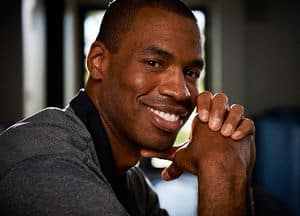 Jason Collins' coming out is clearly newsworthy. It's newsworthy not because we want it to be, but because it has to be. And this doubles Jason's bravery. It is undoubtedly brave to be the first man to come out as gay in one of America's most popular four sports. We have no idea if he will get another job. We have no idea if he will receive threats. We have no idea if someone is going to attack him verbally or physically in the locker room. We have no idea what is in store for him and his decision to embrace that uncertainty so he could live an honest open life is the definition of maturity and is the kind of character we want to see in our role models. 
It is also brave to be willing to make the sacrifices necessary to be the first to come out in any context. Jason will be remembered as the gay athlete even though a cursory look at his stats as a center in the NBA gives us several reasons to remember him. It would be wonderful if phrases like "the gay athlete" or "the gay professor" or "the gay actor" were erased from our lexicon. But until then, we need men and women willing to be the gay. And for that, we thank Jason Collins.
***
Ari Ezra Waldman is the Associate Director of the Institute for Information Law and Policy and a professor at New York Law School and is concurrently getting his PhD at Columbia University in New York City. He is a 2002 graduate of Harvard College and a 2005 graduate of Harvard Law School. Ari writes weekly posts on law and various LGBT issues.