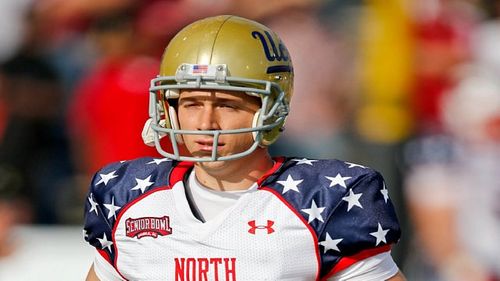 Steve mentioned this briefly yesterday. On Saturday, the Minnesota Vikings drafted UCLA punter Jeff Locke in the fifth round, a move that Chris Kluwe sees as writing on the wall that he may be on his way out, and that the reason for his exit will be "distractions" related to activism for LGBT civil rights, NBC Sports' Mike Florio reports: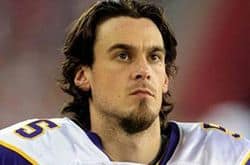 Of course, the distractions weren't a problem when Kluwe was staying up very late playing Guitar Hero and Worlds of Warcraft, or staying out very late on Friday night doing shows with his band.  After Kluwe opted to get behind a controversial social cause while also getting to bed at a decent hour, the team opted to acquire a player who, given that he was selected in round five, will likely have the field tilted in his favor when it comes to determining whether he or Kluwe gets the Water Pik.
Sound  familiar? Florio adds:
Ayanbadejo, after he was cut by the Ravens, suggested that the decision was influenced by his support for same-sex marriage.  Ayanbadejo then retracted that sentiment, perhaps realizing it could keep him from getting an NFL job elsewhere.
Kluwe told Florio: "It's a shame that in a league with players given multiple second chances after arrests, including felony arrests, that speaking out on human rights has a chance of getting you cut," Kluwe told PFT via text message.