Yesterday, a substance testing positive for the deadly poison ricin was intercepted on its way to Senator Roger Wicker (R-MS). Now word comes that a second letter containing a "suspicious substance" was intercepted by White House mail handlers, and it was addressed to President Obama. CNN reports: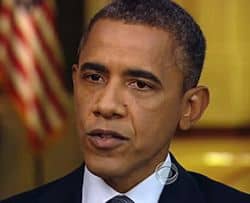 Both letters arrived Tuesday at off-site postal facilities set up after the 2001 anthrax attacks and have been sent to laboratories for additional tests, authorities said.
"A letter addressed to the president containing a suspicious substance was received at the remote White House mail screening facility," Secret Service spokesman Brian Leary said. The Secret Service, FBI and Capitol Police are investigating, he said.
Shortly after that announcement, Capitol Police were checking out reports of suspicious packages or letters in two Senate office buildings. The first floor of the Hart Senate Office Building was evacuated shortly before noon.
UPDATE: Yes, it's ricin.