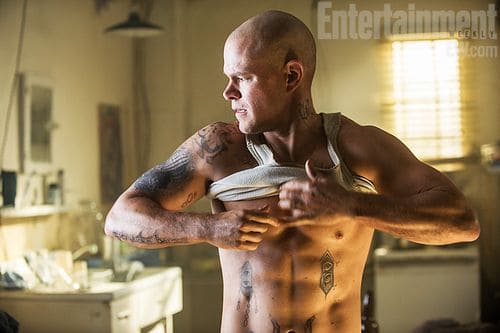 Matt Damon is having a fine physical moment. If you missed the Elysium trailer watch it here.
In order to play him, the actor had to beef up. "We wanted him to look a certain way so I had to keep up a workout regimen," says Damon. This was made even more necessary by the addition of the "hulk-suit," an technologically advanced exoskeleton that makes Damon's character stronger and faster. While the rig is meant to enhance Max's physical capabilities, in real life, it meant Damon had to work out even more. "It's kind of like wearing one of those old Bo Jackson weight vests," says Damon. "It's really insidious trying to carry extra weight even if you're in shape. You just really need a pretty strong core or you can get injured pretty easily, particularly at my age."
Certainly didn't hurt his look for the new Liberace film either.