Nevada's Senate Committee on Legislative Operations and Elections yesterday voted 3-2 along party lines on Senate Joint Resolution 13 which would repeal the state's definition of marriage as between a man and a woman, and also amend the constitution to say all marriages are recognized regardless of gender, the AP reports: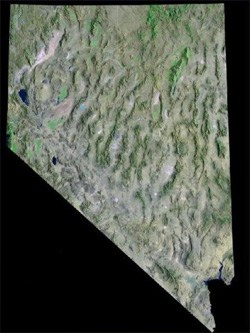 Because it is a constitutional amendment, the measure must be approved by the Legislature this year and in 2015 before it would go to voters in 2016 for ratification. Supporters said they'll keep up their campaign for passage.
"All people in Nevada deserve the freedom to marry," said Laura Martin with Progressive Leadership Alliance of Nevada.
The original proposal sought only to repeal language in the state constitution that defines marriage as between a man and a woman. But a late amendment adopted by the committee Thursday adds that the state "shall recognize marriages and issue marriage licenses, regardless of gender."
HRC adds:
In 2002, Nevada voters passed Question 2, banning marriage equality for same-sex couples. In 2009, the state passed domestic partnership legislation, becoming the 17th state to provide relationship recognition to same-sex couples. In recent polling, public opinion has shown growing support for marriage equality with 54% of Nevada voters supporting same-sex marriage.