Representative Ron Kind (D-WI) has come out for marriage equality and announced he'll support DOMA repeal legislation in a message on Facebook: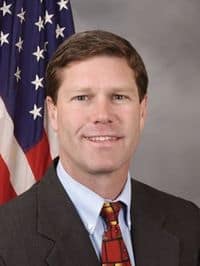 My 18-year marriage to Tawni has taught me that we're both stronger because we love and support each other. I support marriage equality because if two people want to make a lifetime commitment to love and care for one another, then the government shouldn't stand in the way.
As the Supreme Court deliberates the constitutionality of the Defense of Marriage Act and Proposition 8, I'm reminded that throughout history, discrimination has never worked. I have never voted for discrimination, and I look forward to supporting legislation like the Respect for Marriage Act that will help committed same-sex couples gain the same rights as everyone else.
There are just seven House Democrats now who have not taken a position on same-sex marriage. They are Reps. Jim Costa (CA), Cedric Richmond (LA), Kurt Schrader (OR), David Scott (GA), Terry Sewell (AL), Bennie Thompson (MS), and freshman Filemon Vela (TX).