Snoop Lion talks to Simon Hattenstone at The Guardian: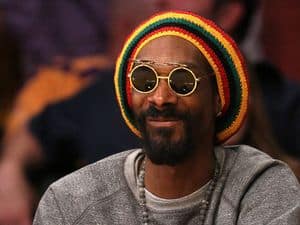 What about homosexuality? "I don't have a problem with gay people. I got some gay homies." He looks round the room and laughs. "Yeah, for real. People who were gay used to get beat up. It was cool to beat up on gay people back then. But in the 90s and 2000s, gay is a way of life. Just regular people with jobs. Now they are accepted, not classified. They just went through the same things we went through as black."
He recently spoke out in support of gay marriage in America. Does he think that Frank Ocean coming out is a sign of progress in the rap world? "Frank Ocean ain't no rapper. He's a singer. It's acceptable in the singing world, but in the rap world I don't know if it will ever be acceptable because rap is so masculine. It's like a football team. You can't be in a locker room full of motherf**king tough-ass dudes, then all of a sudden say, 'Hey, man, I like you.' You know, that's going to be tough."