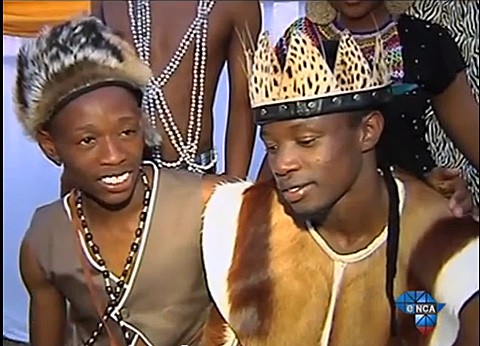 Tshepo Cameron Modisane and Thoba Calvin Sithole were married yesterday in the town of KwaDukuza in KwaZulu-Natal, South Africa in the area's first traditional African gay wedding.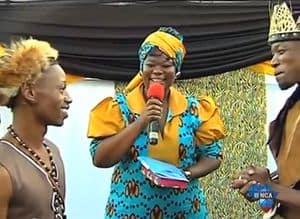 Mamba Online profiled the couple in February:
The relationship has become something of a cause célèbre in KZN, with a local newspaper celebrating their upcoming nuptials as the area's first legal gay marriage with a front page feature. Tshepo says that one of the reasons they've chosen to be so open is that they "hope to inspire people out there who are still struggling to come to terms with their sexuality".
"We see no reason to hide in darkness as if there is something to be ashamed about. Our marriage is largely symbolic and a sign that black gay men can commit and build family through a happy and loving marriage," he says.
Thoba chimes in that "This is who we are and we are just tired of people judging with no understanding. We are people and entitled to live life to the fullest".
Watch an excellent report on the wedding from ENCA, AFTER THE JUMP…