The AIDS Healthcare Foundation said yesterday it had identified two previous deaths it attributed to a deadly form of meningitis, NBC Los Angeles reports: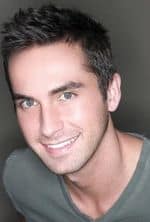 Rjay Spoon, 30, of downtown Los Angeles died on Dec. 16; and an unidentified 30-year-old San Diego State University student who lived in Chula Vista died on Dec. 10.
Casey Hayden, who was Rjay Spoon's partner, said he woke up one night to find Spoon vomiting. Spoon's symptoms puzzled doctors until it was too late, he said.
"We went to the hospital and the first thing they said it was was a drug overdose," Hayden told reporters Tuesday. "Then they said it was extremely advanced HIV, which was not the case. He was negative."
The AIDS Healthcare Foundation told the L.A. Times it gave hundreds of vaccinations on Monday to people who showed up at its facilities:
The organization, which initially ordered about 1,000 doses and plans to acquire more, said it would continue providing the shots as needed.
The L.A. Gay & Lesbian Center has provided an FAQ about bacterial meningitis on its site for those of you with questions about the disease and where you can get vaccinated.