This morning ACLU New Mexico and Equality New Mexico released a statement of support for marriage equality signed by 94 interfaith religious leaders as part of a public education campaign: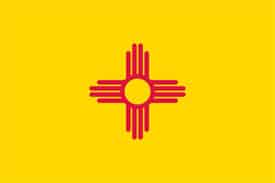 We, the undersigned clergy and religious leaders from across New Mexico, draw upon our moral convictions and our personal faith to support the freedom to marry in our state.
We are leaders of various faith communities, who have lived and ministered closely with thousands of families through all of life's glory, tragedy, and tedium. Some of these families are headed by same-sex couples. They, like many of us, enjoy the holidays with aunts and cousins, struggle to meet the mortgage, and fret over children who aren't doing well in school.
These families are our neighbors, our co-workers, our friends and our peers. As people of faith and as New Mexicans, we believe in loving our neighbors, and treating one another as we would like to be treated—with dignity and respect. This means recognizing the love and commitment of lesbian and gay couples through marriage.
Entering into a committed, loving relationship is one of life's most sacred and holy gifts. Marriage means responsibility and hard work, but it also brings life-changing protections for a family. Those of us who are married often take for granted the fact that we will not be questioned when we go to the hospital to visit our spouse; that no one can step between a mother and her children; that if death comes suddenly and we are unprepared, our spouse or children will not be denied inheritance in those mournful hours. Most heterosexual couples wouldn't want to be denied these joys and protections that come with marriage, and when they think about it, they wouldn't want to deny that to anyone else, either.
We recognize that there are a diversity of views in the faith community, and respect the right of religious groups to refuse to officiate or bless marriages for lesbian or gay couples. Indeed, not everyone in our congregations or denominations agrees with this viewpoint. By the same token, we support civil marriage fairness as an issue of religious freedom, for a denial of civil recognition dishonors the religious convictions of those communities and clergy who do officiate, and bless, marriages for same-sex couples.
Our religious principles are grounded in a love and acceptance of all people, and we believe deeply that means embracing marriage between same-sex couples.
New Mexico has a long history of valuing and protecting the humanity and dignity of every person. It is time to extend this tradition to families that include same-sex couples.
A list of the leaders signing the statement can be found here.
Santa Fe recently approved a resolution supporting marriage equality and urging clerks to issue marriage licenses to gay couples.
The vote came after a March declaration by Mayor David Coss that same-sex marriage is legal in the state, an opinion backed by the City Attorney. At that time, Coss announced that the resolution voted on last night would be introduced.