Late on Friday I posted about the horrific rape, torture, burning, and murder of a gay man in the southern city of Volgograd, Russia by two men who killed him after learning he was gay.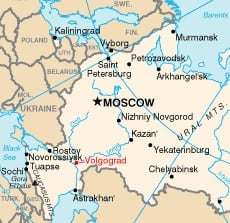 The men have been arrested but the act has inspired fears of more violence, and the government looks to be giving the public permission to commit such acts with its policies, Reuters reports:
The victim's 22-year-old friend and a former convict aged 27 were detained for the attack, which gay rights activists say is a brutal example of rising violence against homosexuals in the year since President Vladimir Putin latched on to family values to shore up support in Russia's largely conservative society.
Along with a planned new law banning the spread of gay "propaganda" among minors, Putin has also overseen a religious revival that aims to give the Orthodox Church, whose leader has suggested that homosexuality is one of the main threats to Russia, a more public role as a moral authority.
Gay rights campaigner Nikolai Alexeyev said the draft law, which could be passed this month, and Putin's criticism of gays for failing to help Russia's population decline, amounted to "a call to action for the scum who committed this crime".
"It essentially gives these people carte blanche to commit such crimes," he said of the law, a local version of which is already in place in Russia's second city of St Petersburg.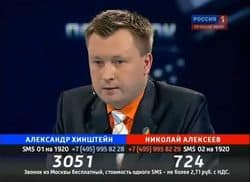 Alexeyev told Interfax that he will press for a hate crime law:
"The monstrous incident in Volgograd demonstrates fruits of the homophobic policy that is being pursued in the country, part of which is the initiative to ban the propaganda of homosexuality. Such crimes will increase in number from year to year unless this policy is changed. We are planning to press for hatred of sexual minorities to be qualified as an aggravating circumstance if it is a motive for a crime," Nikolai Alexeyev told Interfax.
"At the moment, hatred for sexual minorities is practically disregarded as a motive, and most likely that [Volgograd] crime will be investigated as one caused by a trivial row and the homophobic motives will gradually disappear from all the documents," he said.