Thierry Speitel, mayor of the town of Sigolsheim in the Haut-Rhin area of eastern France, was sent bullets in the mail this week, The Local reports: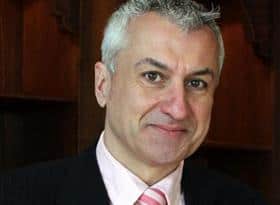 The threat comes after Speitel gave a recent interview to the local newspaper Derniers Nouvelles d'Alsace in which he talked about the probability he would marry his partner and the prospect of them adopting children.
He also slammed the homophobic incidents that have taken place in France over recent months, that have been blamed on the poisonous atmosphere created by some of the more extreme opponents of gay marriage.
Along with the bullets, Speitel, a practicing Catholic, was sent a copy of his newspaper interview, which contained scrawled handwritten homophobic insults.
He is not the only elected official to have received threats in recent month.
Claude Bartolone, the head of French Parliament, was terrorized with a letter containing gunpowder and similar threats shortly before the body voted to legalize same-sex marriage.