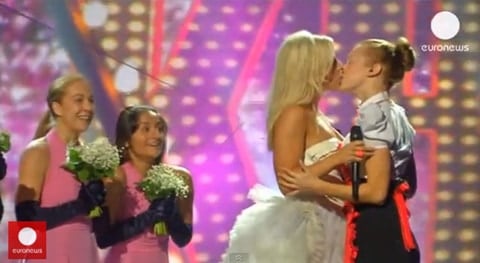 Finland's entry in the Eurovision Song Contest, "Marry Me" by Krista Siegfrids, has become a gay marriage anthem and advanced to the finals last night with a performance that featured a big wet woman-on-woman kiss.
Check it out as well as a Euronews report on the finalists, AFTER THE JUMP…
Radio Free Europe reports:
Greece's "Alcohol Is Free" by Koza Mostra also made it through, filled with metaphors about the plight of the crisis-stricken country.
The 26 countries competing in the final are Armenia, Azerbaijan, Belarus, Belgium, Denmark, Estonia, Finland, France, Georgia, Germany, Greece, Hungary, Iceland, Ireland, Italy, Lithuania, Malta, Moldova, Norway, Romania, Russia, Spain, Sweden, the Netherlands, Ukraine, and Britain.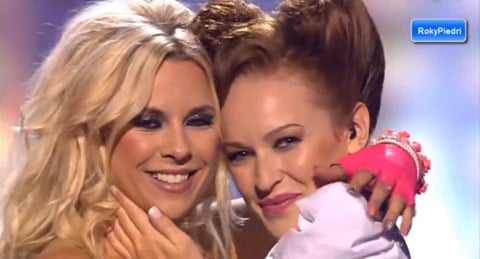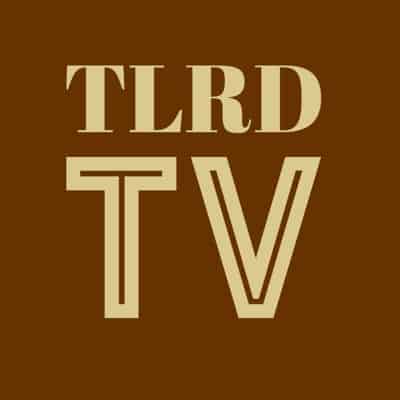 "Marry Me':