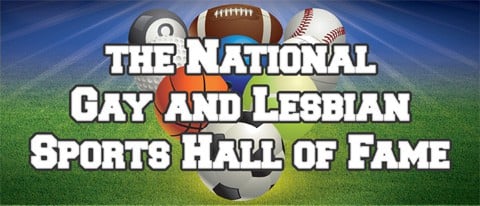 Bill Gubrud, a former ad sales executive and organizer of the first Gay Day in MLB at Wrigley Field, has launched a National Gay Athlete Hall of Fame in Chicago, the Tribune reports:

he nonprofit National Gay & Lesbian Sports Hall of Fame will accept nominees beginning this summer. Its goal is to honor people and organizations that have "stood up to stereotypes" and embraced gay and lesbian athletes, said Bill Gubrud, executive director and board chairman…
Gubrud, of Chicago, said the organization could honor deceased players and advocates such as gay MLB outfielder Glenn Burke, credited with introducing the high-five. Burke's sexuality wasn't widely known until after his playing career.
Nominees can be from any sporting level, from youth leagues to professional sports. The nomination form can be found at gayandlesbiansports.com.
Says the group's mission statement: "The National Gay & Lesbian Sports Hall of Fame's mission is to recognize both individuals and organizations whose achievements and efforts have enhanced sports and athletics for the LGBT community. In addition, the Hall of Fame will preserve the history of LGBT individuals who have impacted professional and amateur sports and provide outreach and education to the sporting world so that LGBT youth all across the nation feel welcome and safe to participate in any and all athletic related activities."