A new poll reflects rapidly-changing opinions on same-sex marriage in Michigan, the Detroit News reports: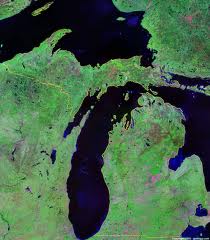 Support for same-sex marriage has increased to 56.8 percent, up 12.5 percentage points from last year — movement fueled largely by shifting opinions from Republicans and independents, the poll of 600 registered voters by the Glengariff Group Inc. showed.
The support is in contrast to 2004, when Michigan voters approved a constitutional amendment banning gay marriage.
That year, Glengariff found 24 percent of state voters supported gay and lesbian marriages. Now, 54 percent would repeal the ban and replace it with an amendment to allow same-sex marriages, the poll found.
"I don't think I've ever seen a policy question move as quickly as this one," said Richard Czuba, president of Glengariff, a Chicago-based firm that has polled about Michigan's attitudes on gay marriage and civil unions regularly since 2004.