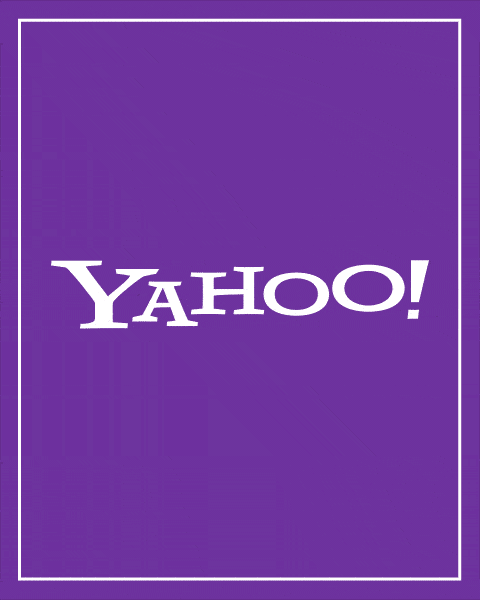 Yahoo! officially announced its $1.1 billion cash acquisition of Tumblr this morning, with the above gif and a blog post from Yahoo! CEO Marissa Mayer.
TIME writes:
Tumblr users have good reason to be apprehensive, because Yahoo's track record with acquisitions has been decidedly mixed. Remember GeoCities or del.icio.us? Even Flickr, the photo-sharing site Yahoo purchased in 2005, has languished in the shadow of upstarts like Instagram, which was purchased by Facebook last year for $1 billion in cash and stock.
We promise not to screw it up.  Tumblr is incredibly special and has a great thing going.  We will operate Tumblr independently.  David Karp will remain CEO.  The product roadmap, their team, their wit and irreverence will all remain the same as will their mission to empower creators to make their best work and get it in front of the audience they deserve.  Yahoo! will help Tumblr get even better, faster…
…In terms of working together, Tumblr can deploy Yahoo!'s personalization technology and search infrastructure to help its users discover creators, bloggers, and content they'll love.  In turn, Tumblr brings 50 billion blog posts (and 75 million more arriving each day) to Yahoo!'s media network and search experiences.  The two companies will also work together to create advertising opportunities that are seamless and enhance user experience.
Tumblr CEO David Karp says "f**k yeah" to the deal in a post on his blog:
Before touching on how awesome this is, let me try to allay any concerns: We're not turning purple. Our headquarters isn't moving. Our team isn't changing. Our roadmap isn't changing. And our mission – to empower creators to make their best work and get it in front of the audience they deserve – certainly isn't changing.
So what's new? Simply, Tumblr gets better faster. The work ahead of us remains the same – and we still have a long way to go! – but with more resources to draw from.
Yahoo is the original Internet company, and Marissa and her team share our dream to make the Internet the ultimate creative canvas. I couldn't be more excited to have her help. We also share a vision for Tumblr's business that doesn't compromise the community and product we love. Plus both our logos end with punctuation!
As always, everything that Tumblr is, we owe to this unbelievable community. We won't let you down.
Karp, who owns 25%, is set to pocket $275 million.
UPDATE: From a live blog of Yahoo's press conference this morning:
Mayer says that Yahoo released "Yahoo Stream Ads" in May, which take text ads and put them in the news stream on Yahoo.com. She says you can expect more of that on Tumblr. On Tumblr, there is the dashboard, which is like Facebook's News Feed or inbox. Today, Tumblr does some advertising there. Yahoo would like to "introduce a very light ad load" there.  Yahoo also might work with some bloggers who want ads on their blogs. That would only be done with permission.