The Boston Police have sent out an alert to the LGBT community, Bay Windows reports: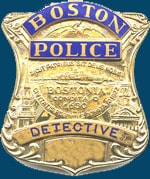 According to police, the male suspect(s) are connecting with male individuals, either in person at area bars or online via hookup sites. After meeting in person and being invited to the victim's home, the suspect allegedly drugs the victim and robs the home. No assaults have been reported.
There may be more than one suspect involved in the robberies.
Police would like other victims to come forward, are urging the LGBT community to use caution, and would like to hear about any tips at 1 800 494 TIPS or text CRIME (27463).