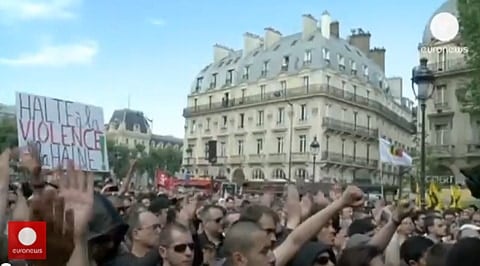 Eight far-right extremists are being held in connection to the beating death of gay rights and anti-fascist activist Clement Meric on Wednesday night, the Guardian reports: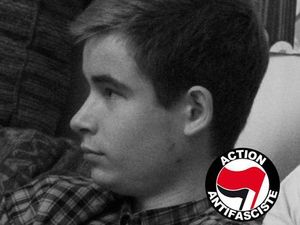 The interior minister, Manuel Valls, blamed "an extreme right group" for the murder. He said there had been a "dangerous discourse" in France for several weeks, a nod to the heated row over same-sex marriage and violent skirmishes on the fringes of the anti-gay marriage movement and demonstrations.
The leftwing former presidential candidate Jean-Luc Mélenchon said the fact that Marine Le Pen's far-right Front National, which has increased its scores in elections and now has two MPs, had become normalised and "banal" had allowed all types of extreme-right movements to flourish.
The hard-left Parti de Gauche warned of "the fascist horror which has killed right at the heart of Paris", while some of Meric's fellow activists called his death "a political murder".
Le Pen said the attack had nothing to do with her party and the FN had "no contact, near or far" with Meric's attackers.
Serge Ayoub, a former skinhead leader in Paris once known as "Batskin" for his baseball bat, and now linked to the extreme-right group Jeunesses Nationalistes Revolutionnaires (Nationalist Revolutionary Youth) denied any members of his group were responsible for Meric's death.
Thousands have joined demonstrations against fascism in France following the horrific incident.
Watch reports from Euronews and Al Jazeera on the reactions, AFTER THE JUMP…
Previously…
Clement Meric Seen Holding 'Homophobia Kills' Banner at March: VIDEO
18-Year-Old Gay Rights Activist Brain Dead After Attack by Skinheads in Paris: VIDEO