Exodus International, the most well known "ex-gay" ministry, is shutting down after more than three decades. They write: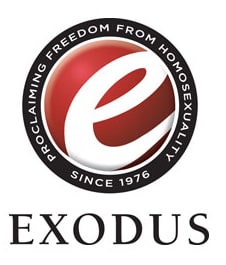 "We're not negating the ways God used Exodus to positively affect thousands of people, but a new generation of Christians is looking for change – and they want to be heard," Tony Moore, Board member of Exodus. The message came less than a day after Exodus released a statement apologizing (www.exodusinternational.org/apology) to the gay community for years of undue judgment by the organization and the Christian Church as a whole.
"Exodus is an institution in the conservative Christian world, but we've ceased to be a living, breathing organism," said Alan Chambers, President of Exodus. "For quite some time we've been imprisoned in a worldview that's neither honoring toward our fellow human beings, nor biblical."
Chambers continued: "From a Judeo-Christian perspective, gay, straight or otherwise, we're all prodigal sons and daughters. Exodus International is the prodigal's older brother, trying to impose its will on God's promises, and make judgments on who's worthy of His Kingdom. God is calling us to be the Father – to welcome everyone, to love unhindered."
The group's Board of Directors says it will begin a separate ministry:
"This is a new season of ministry, to a new generation," said Chambers. "Our goals are to reduce fear (reducefear.org), and come alongside churches to become safe, welcoming, and mutually transforming communities."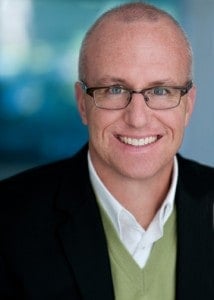 Chambers also issued his own apology "to the people within the LGBTQ community who have been hurt by the Church, Exodus International, and me" in which he writes, in part:
Please know that I am deeply sorry. I am sorry for the pain and hurt many of you have experienced. I am sorry that some of you spent years working through the shame and guilt you felt when your attractions didn't change. I am sorry we promoted sexual orientation change efforts and reparative theories about sexual orientation that stigmatized parents. I am sorry that there were times I didn't stand up to people publicly "on my side" who called you names like sodomite—or worse. I am sorry that I, knowing some of you so well, failed to share publicly that the gay and lesbian people I know were every bit as capable of being amazing parents as the straight people that I know. I am sorry that when I celebrated a person coming to Christ and surrendering their sexuality to Him that I callously celebrated the end of relationships that broke your heart. I am sorry that I have communicated that you and your families are less than me and mine.
More than anything, I am sorry that so many have interpreted this religious rejection by Christians as God's rejection.  I am profoundly sorry that many have walked away from their faith and that some have chosen to end their lives. For the rest of my life I will proclaim nothing but the whole truth of the Gospel, one of grace, mercy and open invitation to all to enter into an inseverable relationship with almighty God.
I cannot apologize for my deeply held biblical beliefs about the boundaries I see in scripture surrounding sex, but I will exercise my beliefs with great care and respect for those who do not share them.  I cannot apologize for my beliefs about marriage. But I do not have any desire to fight you on your beliefs or the rights that you seek. My beliefs about these things will never again interfere with God's command to love my neighbor as I love myself.  
You have never been my enemy. I am very sorry that I have been yours. I hope the changes in my own life, as well as the ones we announce tonight regarding Exodus International, will bring resolution, and show that I am serious in both my regret and my offer of friendship. I pledge that future endeavors will be focused on peace and common good.