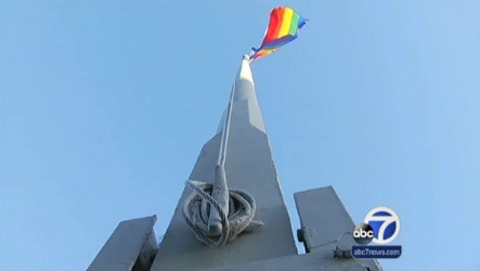 A Gay Pride flag flying over the Richmond, California City Hall has some residents up in arms, the Contra Costa Times reports: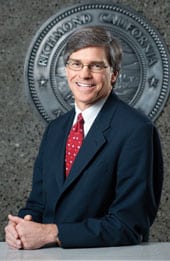 In less than 24 hours (After the flag went up), three city employees responded to the entire city email list — which per city rules is only allowed with authorization by City Manager Bill Lindsay (pictured), his assistant or a department head — in opposition to the news.
Antoinette Jordan, who works in the city's adult literacy program, wrote at 4:14 p.m., "Waving the gay pride flag in the city of Richmond is inappropriate. Richmond is not 'the Castro.' This is offensive to Richmond's faith-based community. The USA flag is the 'freedom flag.'"
At 4:41 p.m., Jacqueline McBride, an information technology assistant, responded. In the subject line, she wrote, "Looks like another city agrees … No Offense Intended." In the body of her email was a (Santa Rosa) Press Democrat story reporting that officials in Calistoga took down their pride flag amid outcry and legal concerns.
At 9:07 a.m. Friday, library assistant Linda Cisneros wrote, "I have never seen a flag displayed for Native American Heritage month or Hispanic American Heritage month or Irish American Heritage month. Didn't they struggle too?"
Reached Friday, Lindsay said his staff sent out an email warning employees to cease sending out mass emails without approval.
Lindsay said he considered the matter a done deal and would not mete out any punishments. The flag stays, he added.
Watch KGO's report on the flag, AFTER THE JUMP…