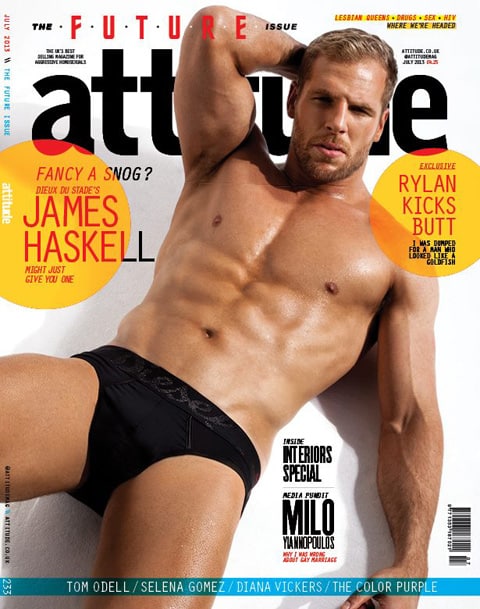 British rugby star James Haskell is letting most of it hang out on the cover of July's Attitude magazine.
Said Haskell to the magazine:
'I've got a big gay following on Twitter so it's an honour for me to be in Attitude. I'm surprised that across all sports more people haven't come out because going by sheer statistics there have to be lots of gay sportsmen, right? I hate the idea of people feeling they can't just be themselves and personally I wouldn't give a s**t if any of my team-mates were gay.'"
More shots of the 28-year-old open-minded flanker from the London Wasps, AFTER THE JUMP…