HIV infection in gay men aged between 25 and 34 in Ireland up sharply.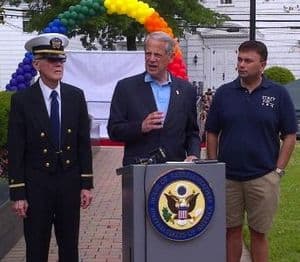 New York Congressman will work to introduce a bill that gives medical benefits to military service men and women dishonorably discharged under DADT. 

 Anderson Cooper's partner Benjamin Maisani expands his business ventures into Hell's Kitchen: "Mr. Maisani and Pablo Raimondi, his business partner, will be teaming up together to open the 5,000-square-foot restaurant at 753 Ninth Avenue. The pair specifically sought after a location in the Hell's Kitchen and Clinton area, likely because of the prominent gay community."

 Ouch: Super-sized mosquitoes spotted in Florida.

 Google buys mapping app Waze for $1.3 billion.

 Israeli supermodel Bar Refaeli advocates for LGBT rights - in front of a urinal.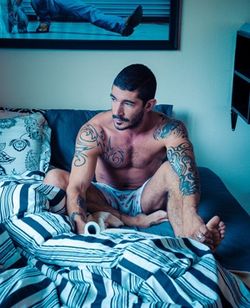 Gay porn star Johnny Hazzard on the spate of deaths in the gay porn world: "How did I survive? We all faced the same challenges, so why am I still here when my friends are not? Even after taking days to think about it, I still can't totally explain why I survived. Maybe it's because my family supported me, or maybe it's because I made good or lucky choices." 

 Ian Ziering made his Chippendales debut last night.

 Anti-gay evangelical Christians grabbing more political power in Brazil: "Gay activism is moral garbage," Malafaia roared into the microphone to a cheering crowd on the grassy esplanade of the Brazilian capital. "Satan will not destroy our family values."

 Patrick Schwarzenegger pumps up for summer.

 The city of Coeur d'Alene, Idaho passes anti-discrimination law: "The majority of the council said it felt compelled to protect all of its citizens and that by adopting the ordinance, it would ensure people who otherwise aren't protected by state or federal laws would be protected inside the city."