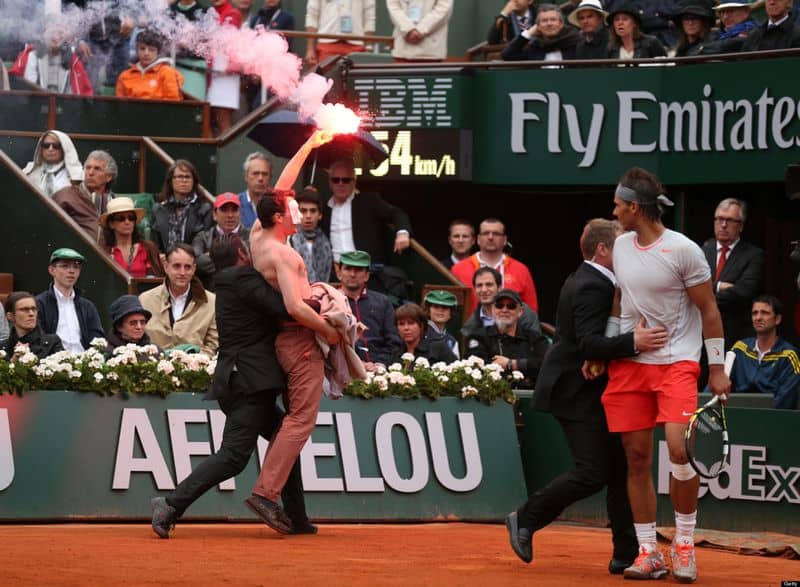 A group of anti-gay marriage protesters (one of them a shirtless, flare-carrying masked man) stormed the French Open today, startling players Rafael Nadal and David Ferrer.
MSNBC reports.
Security guards quickly grabbed the protester and dragged him to the locker rooms as a surprised Nadal looked on. The unidentified man was one of several shirtless men who donned masks to protest France's same-sex marriage law, which went into effect several weeks ago.

Two other protesters were escorted off the grounds after they unfurled a banner reading, "Help! France tramples on the rights of children!"
Nadal won the match, securing his eigth French Open win.
Watch video of the protest, AFTER THE JUMP.