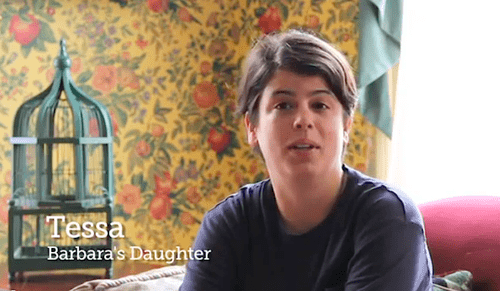 In an email and video sent to supporters earlier this week, the openly gay daughter of New Jersey Democratic gubernatorial candidate Barbara Buono blasted Gov. Chris Christie for his opposition to gay marriage. NJ.com reports:
"As a gay American, I have a stake in what our governor says about marriage equality," Tessa Bitterman, 22, wrote in an e-mail soliciting donations for Buono's campaign against Christie. "And I have been deeply shocked by Chris Christie. As governor, he has been a giant roadblock to New Jersey achieving equality for all. By failing to support marriage equality, Christie is blatantly delegitimizing an entire group of people."
Last February, Christie conditionally vetoed a bill legalizing gay marriage in New Jersey, suggesting instead that the public should vote on it. Democrats said it's a civil rights issue and shouldn't be placed on the ballot.
Buono is waging an uphill battle against Christie, a politician with a national profile who holds a 30-point lead in recent polls. 
Check out the campaign video, AFTER THE JUMP…