Last month Towleroad reported that NOM's Brian Brown was demanding an investigation over a 990-B tax form it claims was leaked by the IRS to the Human Rights Campaign, following uproar over reports that the IRS targeted conservative groups.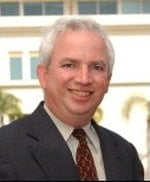 The Hill reports that six groups have been "scheduled to give first-person accounts of the IRS's targeting of conservative organizations" before the House Ways and Means Committee tomorrow:
John Eastman, the president of the National Organization for Marriage (NOM) – a prominent group opposing same-sex marriage – is among those scheduled to appear, after NOM announced plans last month to sue the IRS.
…Four of the other groups that have representatives scheduled to testify – the Laurens County Tea Party, the Wetumpka Tea Party, the San Fernando Valley Patriots and the Linchpins of Liberty – are all among the roughly 25 groups taking part in a lawsuit against the IRS filed by the American Center for Law and Justice.