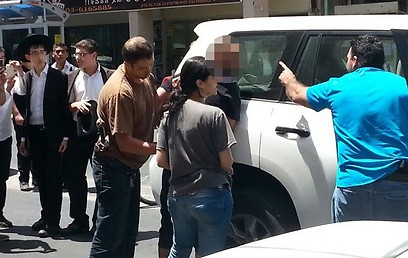 In a surprise development, Police arrested three suspects yesterday in relation to the 2009 shooting at a Tel Aviv LGBT Center that left counselor Nir Katz, 26, and Liz Trubeshi, 16, dead, Ynet reports: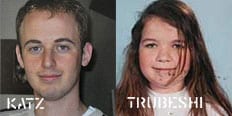 The suspects, all Jews, will appear in court on Thursday for a remand hearing. They are residents of Pardes Katz and the ages range from 20 to 40.
 
Police believe the motive for the murder was a personal dispute and that the shooter was seeking revenge. A comprehensive gag order was placed on the details of the investigation. 
Sources in the Tel Aviv District Police said the investigation is far from over but said their lead was solid and ruled out nationalistic motives. It was suggested that two of the suspects were arrested in a central Israel city after being taken off a truck.
The suspects are scheduled to appear in court on Thursday.
UPDATE from the Jerusalem Post:
The three main suspects in the murder of two gay patrons at the Bar Noar in Tel Aviv four years ago professed their innocence during their first appearance in Tel Aviv District Court on Thursday.
The court extended their remand by 11 days at the police's request. The court is now discussing whether to extend the remand of a fourth suspect, a high-profile member of the gay community who is not thought to have taken part in the shooting but is alleged to have held information about the investigation.
Approximately 10 others were injured in the 2009 attack, in which a gunman fired on those gathered at the LGBT center with an automatic weapon.
Previously…
Shooting at Tel Aviv Gay Center Leaves 2 Dead, Nation in Shock