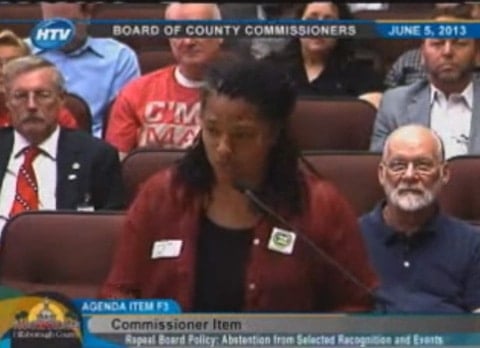 Florida's Hillsborough County repealed an ugly law yesterday, the Tampa Bay Times reports:
Hillsborough County commissioners reversed course Wednesday, overturning a local policy many gay rights activists saw as the ultimate insult. They voted 7-0 to repeal a ban on county government recognition of gay pride, a movement the ban's instigator once dismissed with a "little g, little p."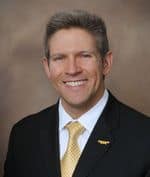 "And repealed should be capitalized," said Commissioner Kevin Beckner (pictured), who led the reversal. "Capital 'R.' "
While the vote was unanimous, the debate and public testimony were hardly harmonious.
One pastor warned Hillsborough risked losing the "favor of God" if commissioners overturned the ban. Another expressed offense that gay rights activists would equate themselves with African-Americans who faced discrimination based on the color of their skin rather than sexual preference.
Beckner added this:
Beckner waved his Bible and expounded on his belief in Jesus Christ: "Yes, I'm a gay man and I'm holding the holy Bible in my hand. Is that why our savior, Jesus Christ, hung on that cross, so that he could divide our community. He didn't die for some of us. He died for all who believe."
Watch Equality Florida's Nadine Smith speak before the council, and eloquently praise the bigots for making their discriminatory positions public, AFTER THE JUMP…